Returns can be made up to 100 days from receipt of items.

Top Notch Customer Service
Top Notch Customer Service
I need a good memory foam pillow to prevent getting headaches and neck pain, and this is it! The pillow is soft, yet supportive, offering good neck and head support(I'm a back sleeper). And the cover is quite cool, which is great for me as I'm a hot sleeper....
- Paige
The biggest difference between the neck pillow and other memory foam pillows I bought before is its super cool and smooth pillowcase. It's said the pillowcase is made of ice silk and that's why it feels so cool. I definitely love the pillow!
- Jessica Ann Evans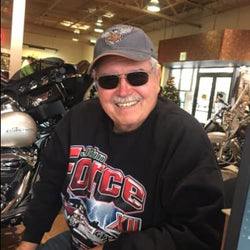 I needed a new pillow to help with chronic neck pain. After looking around in town and online I decided this pillow was the best bag for my buck. I am so glad i got it. It's been a few weeks now and my neck is 95% better. So happy!...
- G. Switzer
The product came well packaged. After a few minutes of opening pillow it was already at full size. My first night of sleep was great using the pillow, can't wait to see how many more nights of amazing sleep I will get...
Wednesday, Jan 26, 2019